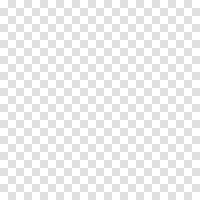 เมื่อ 27 ส.ค. เอเอฟพีรายงานว่า ชาวบังกลาเทศนับแสนแห่ดู ด.ช.คีรอน ทารก 2 หัว


27 August 2008 AFP reported that. 10,0000 of the bangladesh people has visiting the 2 head kid named Kiron.
ทำให้ตำรวจต้องยกกำลังคุ้มครองทั้งตัวเด็กและแม่วัย 22 ปี และต้องส่งตัวเด็กไปให้โรงพยาบาลขนาดใหญ่

ในเมืองเจดซารี ดูแลต่อเพราะมีความพร้อมมากกว่า
Those making the police officer guarding the kid and mother 22 years. Deliver them to the big hospital in Jedshari to care because they are more preparation.



นายแพทย์โมฮัมหมัด อับดุล บารี นรีแพทย์ประจำคลินิกในเมือง เกโชปุระที่ทำคลอด กล่าวว่า ทารกรายนี้คลอดด้วยวิธีผ่าตัด


Dr.Muhammad Ubdul Bari kindergarten care of the Gezopura clinician said. This kid had put out by the surgeries.
น้ำหนักแรกคลอด 5.5 กิโลกรัม มี 2 หัว ปากทารกกินอาหารได้ทั้งสองข้าง และร่างกายส่วนอื่นๆ นอก
5.5 kilos. since they born 2 head able eat both head. one gene, But little bit problem in the heredity of their mother.
เหนือจากศีรษะปกติดี ทารกพัฒนาขึ้นมาจากตัวอ่อนตัวเดียว แต่ระหว่างพัฒนาการเกิดความผิดปกติขึ้น เมื่อชาวบ้านทั้งจากในพื้นที่และต่างถิ่นทราบข่าวก็แห่มาดูให้เห็นกับตา ทำให้ต้องแจ้งตำรวจมาช่วย เพราะชาวบ้านมีมากถึง 150,000 คน

When the people heard about that. They storm the clinic to see them. So they need police officer for protection. Because people who wanna see them are about 150,000 of people!!!!!!!