Crimes of the Century
Lindbergh Kidnapping
Mona Lisa
Ape-Man
Fatty Arbuckle
The Black Dahlia
The Brinks Job
Lana Turner
The Great Train Robbery
Richard Speck
Tate Murders
Patty Hearst
Son of Sam
John Wayne Gacy
Ted Bundy
Art Heist
Jeffrey Dahmer
O.J. Simpson
Barings Bank
The Unabomber
JonBenet Ramsey
Versace Killings
Mary Kay Letourneau
Columbine
Andrea Yates
The Scream
(Who have no picture here are lives,Or no sources)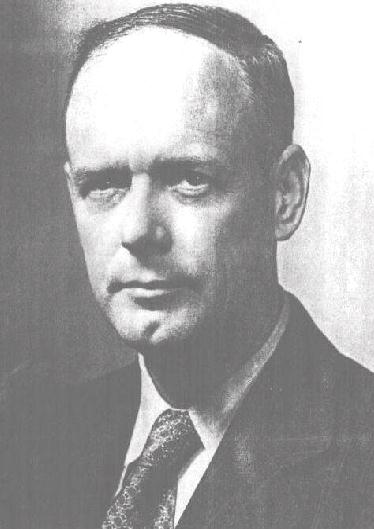 Lindbergh Kidnapping
The Crime
On a cold rainy night, March 1, 1932, in the remote rural area near Hopewell, New Jersey, Charles A. Lindbergh, Jr., twenty months old, was kidnapped. Sometime between 8:00 p.m., when his nurse, Betty Gow, checked on the sleeping baby, and 10:00 p.m., when she once again checked on him before retiring for the night, "The Eaglet" (as the newspapers called him) had been removed from his crib.
The only remembered event that indicated that something had gone amiss was earlier, about 9:00 p.m., while the Lindberghs were sitting in the living room. Col. Lindbergh had heard a noise that sounded as if an orange crate had fallen off a chair in the kitchen.
At 10:25 p.m., Ollie Whately, the Lindbergh caretaker, called the Hopewell Police, and shortly thereafter Col. Lindbergh called the New Jersey State Police. In the cold dark, Lindbergh hunted for signs of the kidnapper, carrying his Springfield rifle. He could see nothing. A number of State Police officers were on the scene, when around midnight their chief, H. Norman Schwarzkopf, arrived to take command.
The impressions of Col. H. Norman Schwarzkopf are mixed. He was an army officer in World War I. At the age of twenty-six, he was appointed the first head of the New Jersey State Police, which he designed and ran as a military body. The organization was strong on enforcement, but weak on investigation. His "troops" had military ranks and wore quasi-military uniforms. He was the father of 1991 Desert Storm commander H. Norman Schwarzkopf, Jr.
While he was excluded from much of the planning to connect with the kidnappers, and while much of his advice was over-ruled by Lindbergh and his lawyer, Henry Breckinridge, once the Eaglet's body was discovered in early May, he took charge of the investigation. It was clear that he found it difficult to cooperate with the New York City Police, the FBI, and other investigative units. Lindbergh expressed confidence in him, particularly during the unproductive months that followed the discovery of the child's body, during which time the efforts of the State Police were roundly criticized.
The first of the state police to arrive investigated the outside area. They found footprints in the wet ground below the window, but neglected either to measure them or to make plaster casts of them. There were two deep impressions, presumably made by a ladder. Also, a carpenter's chisel was found near the ladder impressions. Less than a hundred yards away, the ladder, in three sections, was discovered, the bottom section —the widest —was broken. Near a small dirt road, there were tire tracks.
By this time, Lindbergh's lawyer and friend, Henry C. Breckinridge, had arrived. The three colonels (Lindbergh, Breckinridge, and Schwarzkopf) went into the nursery with other officers and Cpl. Frank Kelly, the crime scene and fingerprint man.
Born - March 24, 1887
Birthplace - Smith Center, KS
Died - June 29, 1933
Location of Death - New York City
Cause of Death - Heart Failure
General Information:
Gender - Male
Religion - Unknown
Ethnicity - White
Criminal Charges:
Rape, Attempted Rape, Manslaughter
A Weekend of Rest Turns Into A Nightmare:
Roscoe 'Fatty' Arbuckle was a popular comedic American film star of the silent screens era. His fame grew and his talent was in such demand that in 1921 he was under contract to Paramount Studios for $1 million a year, a generous amount for that time. But it all came to an end after being arrested for the murder of an actress named Virginia Rappe, during a Labor Day weekend hotel room party held in San Francisco on September 5, 1921.
Charged With Rape and Murder:
During the party Rappe began complaining of abdominal pains and was examined by a hotel doctor who decided she was just drunk. Rappe died three days later from peritonitis and Matthew Brady, a San Francisco district attorney investigating her death, charged Arbuckle with rape, attempted rape and murder. Her autopsy, however, reported no evidence of violence or assault that would have contributed to her death.
Arbuckle testified that he found Rappe in the bathroom, vomiting and screaming in pain and that he spent no more then 10 minutes alone with her while helping her to a bed.
The case, later described as a travesty, was tried three times, two ending in hung juries, before Arbuckle received an innocent verdict. But the damage had been done to his career. Many refused to believe in his innocence and movie industry executives blacklisted him and warned his friends to stay clear.
The Kindest Soul :
Buster Keaton refused to adhere to the public pressure to turn away from Arbuckle and testified in court that he was the kindest soul he had known.